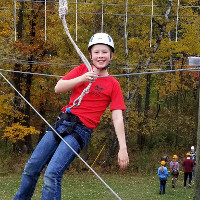 C.O.P.E. & CLIMBING
The L.E. Phillips Scout Reservation C.O.P.E./Climbing Program gives Scouts the opportunity to push their limits like no other program. Whether you are zipping down the 500-foot zip line or 30 feet off of the ground on the High C.O.P.E. Course, Camp Phillips provides a safe program for Scouts.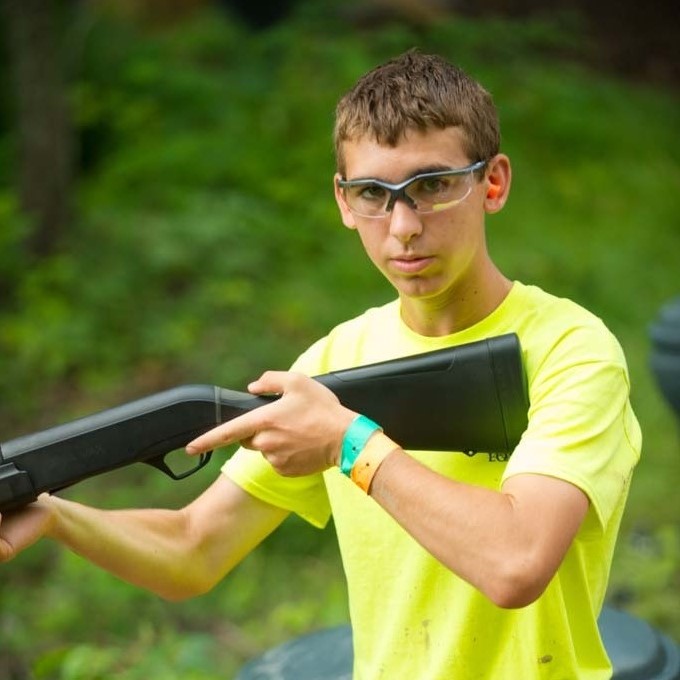 SHOOTING SPORTS
Whether you are a beginner or a sharp shooter, you will have fun while receiving professional training, supervision, and marksmanship development at Shooting Sports. Programs include Rifle Merit Badge, Shotgun Merit Badge, and Archery Merit Badge.
Additional opportunities to spend time at Shooting Sports include: Open Archery, Open Rifle, and Open Shotgun.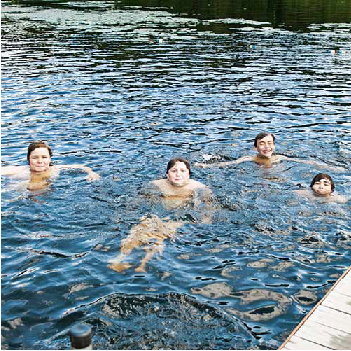 AQUATICS
The waterfront at Camp Phillips consists of three areas: Bear Lake, Round Lake Waterfront, and The Marina. Having these three areas makes our aquatics program one of the best around. Merit badges are taught at all three areas. Open swim is available during free time on Wednesday. Open sailing is available at Bear Lake during free time every day; come out and sail a sunfish or our day sailor.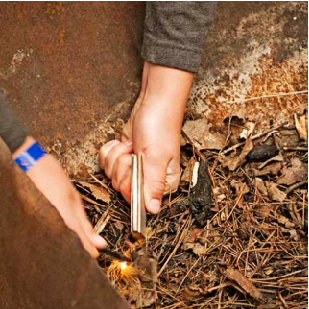 OUTDOOR SKILLS
From basic Scout skills to the most advanced, Outdoor Skills is the area to go. Outdoor Skills is the place for learning new skills, to fine tuning the most advanced Scouting abilities. If you have questions about Pioneering, Camping, Wilderness Survival, Fishing, Fly Fishing, or a variety of other merit badges, come down and ask.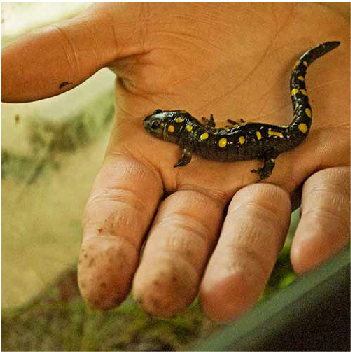 ECOLOGY & CONSERVATION
This area is the best place for Scouts to become familiar with the natural world. Many programs include observing and documenting experiences one has in nature.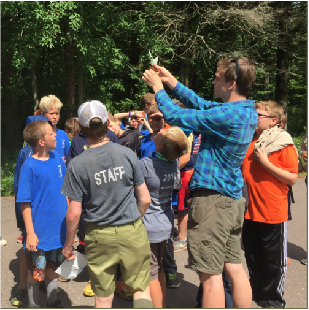 FIRST YEAR CAMPER
First Year Camper at Camp Phillips gives Scouts a great introduction to the scouting program. Scouts learn basic scouting skills while completing requirements for Tenderfoot, Second and First Class ranks.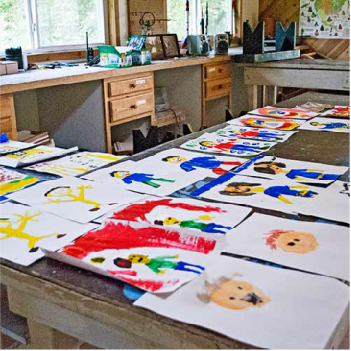 HANDICRAFT
Handicraft offers a variety of merit badges to interest the most creative Scouts, with classic merit badges such as Basketry and Woodcarving, to more unique options including Cinematography and Space Exploration. Stop in for a fun, free-time activity or just to check out all there is to make in Handicraft!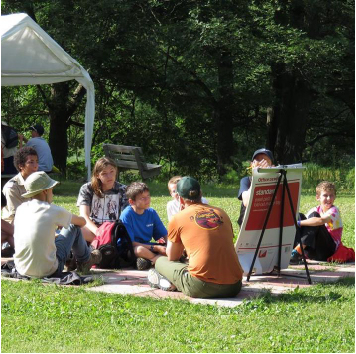 CIVICS
In the Civics program area, Scouts are exposed to the world around them. Merit Badges include game design and crime prevention. Youth experience information on careers and their nation.